How I Can Help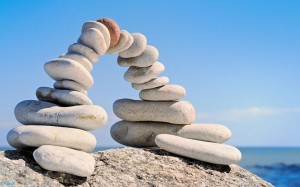 If you are reading this then you may be experiencing emotional and psychological problems yourself and are looking for a reflective and safe space to explore these difficulties.
I understand that entering therapy can be daunting for some people and how hard it can be to talk about painful feelings and experiences.
My aim is to offer a safe, honest, warm, confidential and non-judgmental space for clients to explore their uncertainty and confusion. I work to help clients explore their inner and external worlds, and to gain an increased understanding into what they might be able to do to make things better for themselves.
At times in life when we are faced with loss, trauma, change, conflict, uncertainty, or we are just caught up in the busyness of life and need to stop and reflect, it helps to talk things through with someone who is not directly involved in our lives, who can listen and hear how things are for us and help us gain some clarity.
I don't have a magic wand, I can't change the past and we can't control other people, but what we can do together is explore how you can feel more confident and empowered to regain more control of your life, and work to overcome the issues that are troubling you.